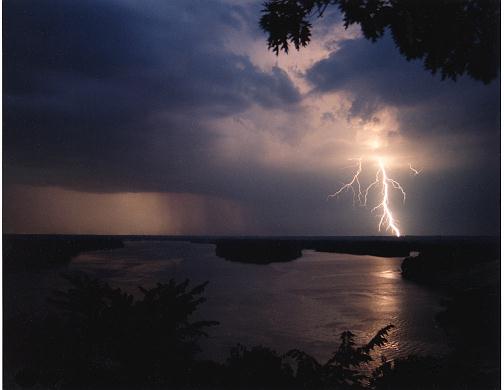 A NORVELL NOTE
is written by Tom Norvell. This post entitled, "When the Storm Hits" is being used by permission.
When the Storm Hits


What do you do when the storm hits?
You're feeling fine, but then your doctor calls you with the results of your blood work. She says, "I'd like for you to come into my office. We've found some things we should talk about?"
You think everything is going well with your children. Everything you hear is that they behave themselves when they are away from you and you've always gotten good reports from their teachers and other adults. But, one day you get a call from the school Principal informing you that your son is in his office and is in pretty serious trouble.
You knew things were not perfect with your marriage, but compared to others you felt pretty good. You don't argue much. You've just had a good family vacation. Then, one morning as your husband is getting ready for work you notice a suitcase by the door. You ask about it. He says, "I'm leaving. I just don't want to do this any more."
You have heard about other families having problems, but your parents have always "gotten along" and you assumed they had a good marriage. But, when you come home from school you find your mother sitting at the kitchen table crying, holding a letter to you from your Dad. Cautiously you open it and begin reading: "I know this is probably hard for you to understand, but I don't love your mother any more, and I'm tired of playing the game. I want you to know that what is happening with your mother and I is not your fault, and I will always be here for you. I love you very much, but I need a change."
Work has been a little slow lately but nothing major. Compared to other companies you had faired well. You had managed the economic downturn very well. At least that's what you thought. Then you see your boss walking toward your office. He walks in and closes the door. He begins by saying, "Joe, I hate to have to do this, but…" You hear nothing after that.
What do you do when the storm hits?
You feel every emotion imaginable and at the same time you feel nothing. You are stunned. You are shocked. You are hurt. You are angry. You are afraid. You are confused. You feel desperate. What do you do when the storm hits?
One night when Jesus and His disciples were on a boat a storm hit them without warning. This is how Matthew describes the scene:
Then he got into the boat and his disciples followed him. Without warning, a furious storm came up on the lake, so that the waves swept over the boat. But Jesus was sleeping. The disciples went and woke him, saying, "Lord, save us! We're going to drown!"
He replied, "You of little faith, why are you so afraid?" Then he got up and rebuked the winds and the waves, and it was completely calm.

The men were amazed and asked, "What kind of man is this? Even the winds and the waves obey him!" (Matthew 8:23-29, NIV)

The disciples were afraid because of the storm and confused because it seemed that Jesus was unconcerned about them. Although Jesus rebukes them a bit for their lack of faith, at least they knew what to do when the storm hit. They went to Jesus. Obviously they did not know what He would do, or what He could do, but knew they needed to wake Him.
Perhaps that is the message for us when the storm hits…go to Jesus. Go to the One who can calm the storm. Go to the One who is not afraid of the storm. When the storm hits, go to Jesus.
To visit "A Norvell Note" click
here
.
A Norvell Note © Copyright 2009. Tom Norvell All Rights Reserved.