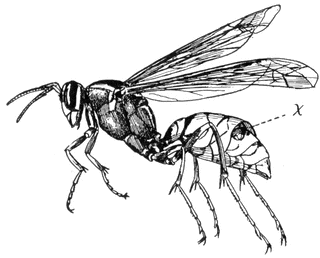 The Chronicles of Biscuit: Stories about our youngest son, Tyler, whose nickname is Biscuit
Last week I went to get the mail. When I came back in the door, Biscuit was standing there. Here's the conversation that followed:
Biscuit: "What's that bug?"
Me: "It's a wasp."
Biscuit: "Do you have a gun?"
Me (shocked and amused): "We don't need a gun for a wasp."
Me (looking for the wasp): "Where did it go?"
Biscuit: "Up there!"
Me (with my wad of junk mail): SWWWAAATTT! (wasp is dead)
Biscuit: "AWWWWW!!!!" (Biscuit impressed with my wasp-killing ninja skills!)
It was funny that Biscuit thought we needed a gun to kill a wasp. In his 8-year-old mind, he was thinking that the wasp was going to sting him - hurt him....and all he knew was that he wanted it DEAD. He wanted to use a big, powerful object to squash a little, tiny problem. A wasp can sting and hurt, but in reality it's a small problem.
How many times do we do the same thing Biscuit did? How many times do you and I find ourselves with a tiny, little problem, but in our human minds we blow it up to some big, bad threat? Sometimes we worry and "stew" about the small stuff so much that it just keeps getting bigger and bigger in our minds. But, just like the small amount of junk mail killed the little wasp, our little problems can usually be handled with very little effort. How? By prayer and by thinking things through. If we will pray to God for wisdom and think about our problems realistically, we will usually find that there is a simple solution that is easily fixed - or something that we can totally let go.
Today, on this first day of the week, and as we look to the rest of this brand new week, let's look at our problems as small and strive to keep them that way....just tiny little "bugs" that prayer can help us overcome. Let's try not to let the small inconveniences worry our minds and make us feel like we need to break out the military warfare.
The LORD is my strength and my shield; my heart trusts in him, and I am helped. Psalm 28:7